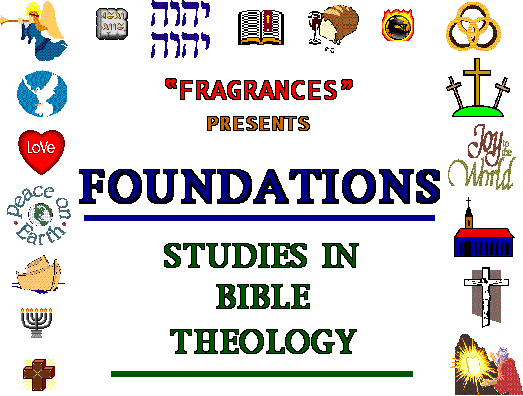 Theology is the study of theos - God; Everything about God. His nature, His attributes and His works - past, present & future. And there are many and diverse ideas about God, Just as the apostle Paul wrote at 1 Cor.8:5b
"as indeed there are many gods and many lords,"
HOWEVER
This website is dedicated to the cultivation and promotion of the Christian perspective so that just as Paul continued at 1 Cor. 8:6, "Yet for us there is but one God, the Father, from whom are all things and we exist for Him;
and one Lord Jesus Christ, by whom are all things and we exist through Him."
THEREFORE
Let it be understood that the only authority for establishing knowledge about God is HIS written revelation as contained in the 66 books of the Bible. All other information may be called upon as commentary but never carries the same inspired authority as the bible.
FURTHERMORE
All biblical information called upon to determine the nature, attributes and plan of God MUST be analyzed from the LITERAL method of interpretation.


THE GOSPEL OF JESUS CHRIST

COULD JESUS HAVE SINNED? A Short Essay

The Bride of Christ
---
The BIBLE FRAGRANCES
COMMENTARY on the SCRIPTURES
Partial passages now available and growing



THE DOCTRINAL ARCHIVES
TOPICAL BIBLE STUDIES
CLICK ON THE LETTER ARCHIVE OF YOUR CHOICE
---

TOPICS WILL BE ADDED OFTEN

WANT TO DISCUSS ANYTHING

PLEASE DROP ME A LINE
Questions and comments are always welcome!

Return to BIBLE FRAGRANCES index